WES MOLEBASH DRAWS CAPES! WES MOLEBASH DRAWS MORE STAR MAIDEN!

We're four pages into this origin and we're only just now seeing capes! Wes has been tackling each and every beat of this story with flair and this page is no exception. Hopefully my colors aren't mucking things up too badly.
Are you reading Wes' webcomic, Max vs. Max? Comes out three times a week on Mondays, Wednesdays and Fridays. I really think you should do yourself a favor and check it out.
Also–big news!–Wes and I discussed it last week and agreed that what this story really needs is…an extra page. Look for a special sixth page of the Star Maiden origin to come out in a couple of weeks. This is not something that was in the original script, but both Wes and I feel some sort of epilogue is called for to make this story sing the way it needs to. I think you'll agree.  I promises to be Wes' best page yet.
YOU HAVE LESS THAN 24 HOURS TO GET YOUR ENTRY TO THE THE SPY GAL ORIGIN ARTIST COMPETITION IN!
I hope everyone who wanted to enter has done so. At midnight tonight (PST) the deadline hits and I won't be accepting any more entries. It's been a lot of fun seeing so many different takes on Spy Gal and David Reddick and I are very much look forward to working with one of you soon.
Entries can be sent to me at bwwheasley (at) gmail (dot) com. Full specs and details can be found by scrolling down here.
CHECK OUT THE MOST RECENT ENTRIES!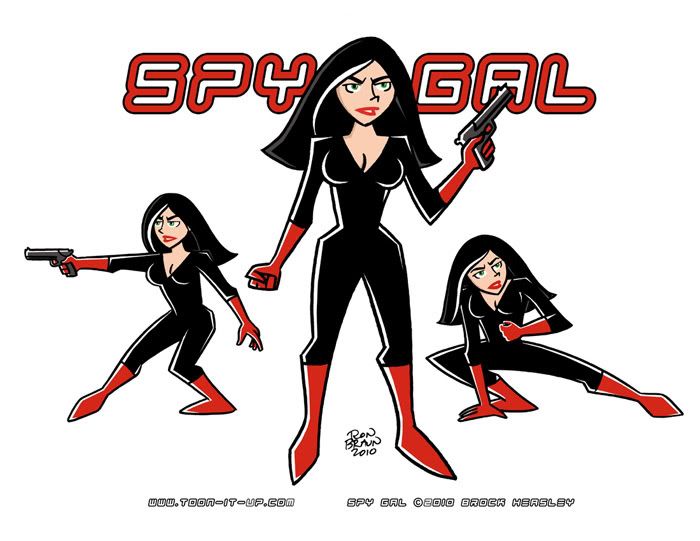 Young Spy Gal by Ron Braun! (If you can't see this image, click here.)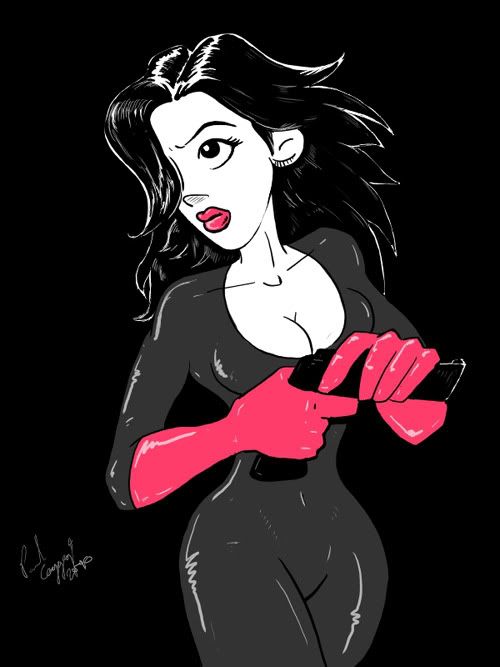 Young Spy Gal by Paul Caggegi! (If you can't see this image, click here.)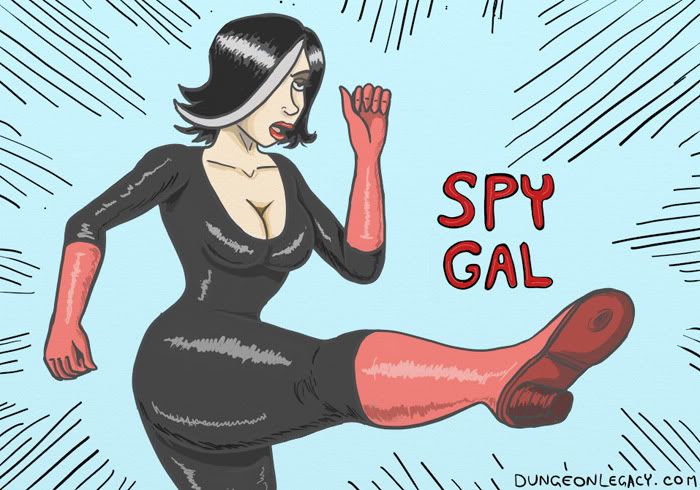 Young Spy Gal Kick by George Ward! (If you can't see this image, click here.)
See you on Thursday with SuperFogeys 255 and the announcement of the winner!