WES MOLEBASH DRAWS A PRE-TEEN STAR MAIDEN!
Did you know he draws other things as well? And writes? It's true! Check out his great comic Max vs. Max right away. (No joke. Do it now. It's good, good stuff.) Thank me later.
ONLY ONE WEEK LEFT TO GET YOUR SPY GAL ORIGIN SUBMISSIONS IN!
That's right, the contest to see who will be the artist of the Spy Gal Origin is quickly drawing to a close! One week from today, onTuesday, May 4th, the deadline will hit and David Reddick will spend the next couple of days making his final judgment. The winner will be announced on Thursday, May 6th!
Is it you? Full details including what and where to submit–and what you'll get if you win–right here.
For now, check out the latest, greatest submissions!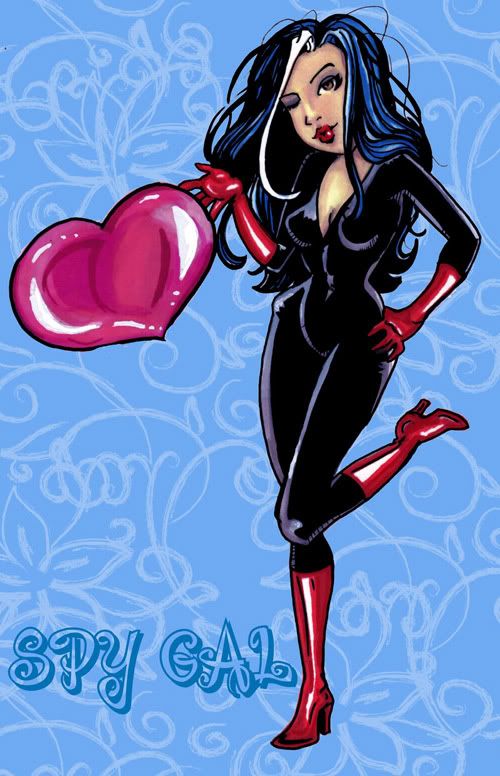 Young Spy Gal by Crystal Murphy! (If you can't see this image, click here)
Young Spy Gal by Scott Kinoshita! (If you can't see this image, click here)
See you on Thursday with SuperFogeys 254!