NOT THE END OF THE ORIGIN OF STAR MAIDEN…BUT IT COULD HAVE BEEN
Originally, this was to be the final page of the Star Maiden origin, with a big ol' "The End" slapped on the final panel there. Would that have been satisfying? You tell me.
As artist Wes Molebash (creator of one of my very, very favorite webcomics, Max vs. Max — seriously if you haven't checked this out by now what's wrong with you?) and I talked about it, we came to the conclusion that one more page showing Star Maiden on Earth would really help round out the story. But we're gonna do it in a way that really breaks format with what you've seen so far. What does that mean? You'll find out next week.
As for this page…I really love the job Wes did here. It's only with this fifth page that you really understand what kind of a world Star Maiden came from and Wes communicated that with his art brilliantly.
MORE SPY GAL ART!
The competition to see who would be the artist on the upcoming Spy Gal origin ended last week and artist Lee Cherolis was chosen as the winner, but there's still some entries I just didn't have the room to share with you last week.
So, here's the rest of them. Hope you enjoy them as much as I did! Thanks again to everyone who entered. Your enthusiasm for the SuperFogeys was truly humbling.
Young Spy Gal by John Jett! (Love the bunnies, John!) (If you can't see this image, click here.)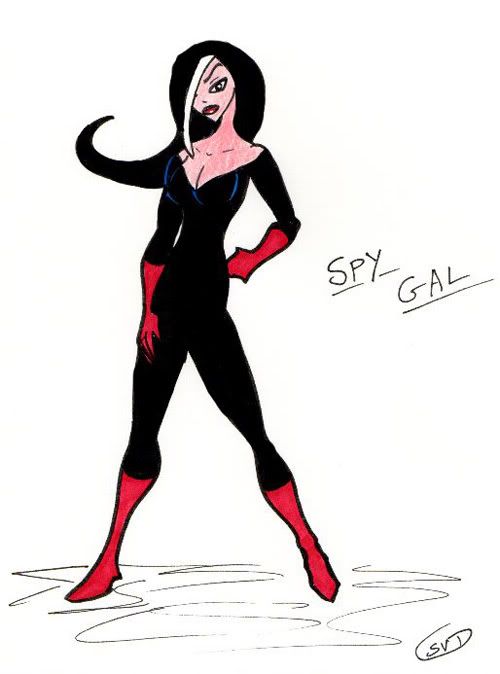 Young Spy Gal by Steve Van Dyken! (If you can't see this image, click here.)
ANOTHER Young Spy Gal by Mark Engel! (If you can't see this image, click here.)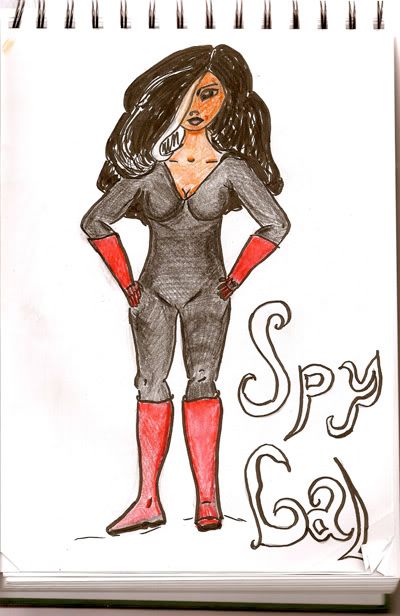 Young Spy Gal by Dede Bonelli! (If you can't see this image, click here.)
WHERE'S MONSTERPLEX?
A lot of people have been asking me where Monsterplex (the winning comic of the February Zuda competition, which I happen to write) is. To address that concern and a couple of other things, I've written a blog. Check it out if you're curious.
See you on Thursday with SuperFogeys 256!