THE SUPERFOGEYS AND FREE COMIC BOOK DAY!
Guess what? This Saturday is Free Comic Book Day! Once a year, all the publishers and retailers get together to offer a slew of new, free books. All you have to do is walk into your local comic book shop and snag 'em.
Last year, Th3rd World's free preview of the Stuff of Legend proved to be extremely popular. A lot of copies ended up on Ebay and were going for a pretty penny. Also in that book? An original, one page SuperFogeys story (which I posted online here many months later)!
Well, this year we're doing it again. If you pick up Th3rd World's Stuff of Legend Vol. 2/The Mortal Instruments free preview book, you'll find another original SuperFogeys story nestled in there, this time spotlighting Swifty and Captain Spectacular. Also in there? Legend of Bill and Pinkerton!This book is packed. And it's free.
If you're one of the lucky ones, I'd love to see it! Take a pic of you and the book at your local comic shop and send it on over to me at bwhheasley (at) gmail (dot) com and I'll post it!
THE PROBLEM WITH TRANSITIONAL STRIPS
I usually prefer to not comment on new strips outside of doing the annotations now and again. (Although you can read commentary on new strips and pages by following Swifty on Twitter. For real.) But, in this case, I 'd like to make a brief exception.
Transitional strips are frustrating to me. Frustrating, but sometimes necessary.
There, I said it. Now we move on.
Quick Annotation: If you're new to SuperFogeys land and you'd like to know more about Tom's death, you can see it for yourself starting right here. Enjoy.
DAVID REDDICK'S FIRST SPY GAL ORIGIN DESIGNS! ONLY 5 DAYS LEFT TO GET YOUR ENTRY IN!
As you are all probably sick of hearing by now, David Reddick and I are running a competition to see who will be the artist of the Spy Gal origin story. (Check out all the details on how to enter here. Time is running out!) David is acting as the judge of the contest, and later he'll be the art director during production providing character designs and helpful insight.
Well, this week David sent over the first designs, featuring two characters who are brand new to the SuperFogeys universe! Check 'em out! (Click here to see the post David did about the characters if you can't see them here.)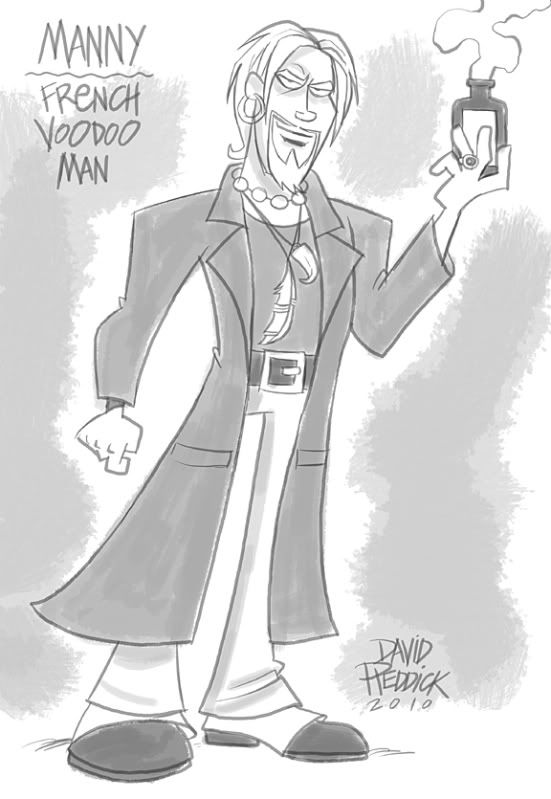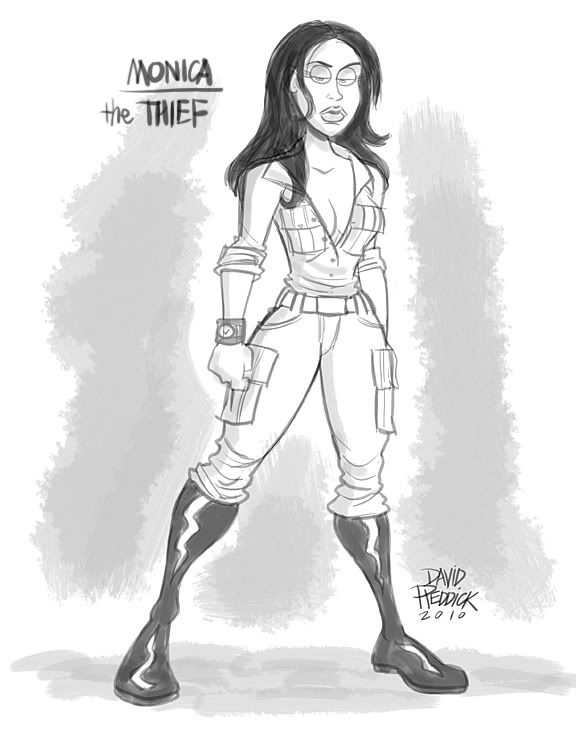 Thanks for the great job on these, David! I'm so pumped for this story!
NEXT WEEK:
On Tuesday, Star Maiden grows up a little more and we finally get to see her in costume!
Then, on Thursday, Dr. Rocket explains exactly why he wanted Tom killed! See you then.