HE THRICE EVIL ORIGIN CONCLUDES!
Man, what a finish. This Thrice Evil origin was a real labor of love for both Steve Ogden and I and we sincerely hope you enjoyed it. Steve busted his butt to make this thing as perfect a short story as he could–adding a full page to its length and doing 3, sometimes 4 versions of the same page.
We'd love to hear what you guys thought. If you'd like to give the story another spin from the beginning, click here. And hey, if you want more great work from Steve, you gotta check out Moon Town if you haven't already.
Thanks again, Steve! It was a pure pleasure working with you.
THE NEXT SUPERFOGEYS ORIGIN IS…
Spy Gal & Friends vs. C.O.W.! With art by Chris "Odori Park" Watkins! Right-thinking individuals are already big fans of Chris's work, but you truly do not know what he is capable of until you see this story. It's sure to surprise. Be back here next Tuesday to check it out!
A SPECIAL BIRTHDAY GIFT FROM MARC LAPIERRE!
You remember Marc Lapierre. He did a great guest strip for me, and a short SuperFogeys Origins story before that. He's also the creator and of the fun webcomic, Spooky Doofus. Well, I turned 34-years-old last week and Marc gave me a super cool present–Robert Loggia as Captain Spectacular!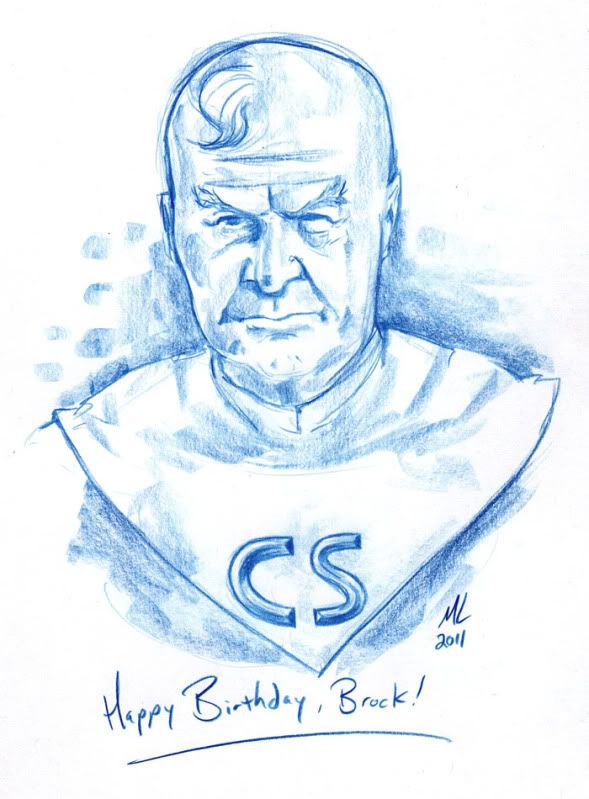 (Can't see the above image? Click here!)
Thanks so much, Marc! I've gotta say, that's some perfect casting up there. How would you cast the SuperFogeys?
Don't know who Robert Loggia is? Check out my favorite T.V. commercial of all time and educate yourself:

See you on Thursday with SuperFogeys 293!